Talismaanin Ice on Path to Northern Star "Ice"
Male
Date of birth 17.3.2016 breeding database
Health Eyes free of inherited diseases
Working test results (REKÄ) YLE1
Race results 3rd/8-dog class, Ohkola dry land sprint 2017. Finnish Championship MD6 2020 4th/siberians
Racing test results (REK)
Sprint:
REK2
Middle distance:
REK2, REK3
Show results
Baby class 2 HP/Speciality Show 2016
Intermediate class 4/Speciality Show 2017
Position in the team Team/lead
2016: Bred by us and stays in our kennel. Big male, but otherwise looks like a copy of his Mom. Takes lot of contact. Future hope.
2017: Ice has developed into very big male with lovely temperament. He has already participated some races and runs with good attitude.
2020: Ice has become a trusteed member of the racing team. He is easy to work with and has a nice attitude.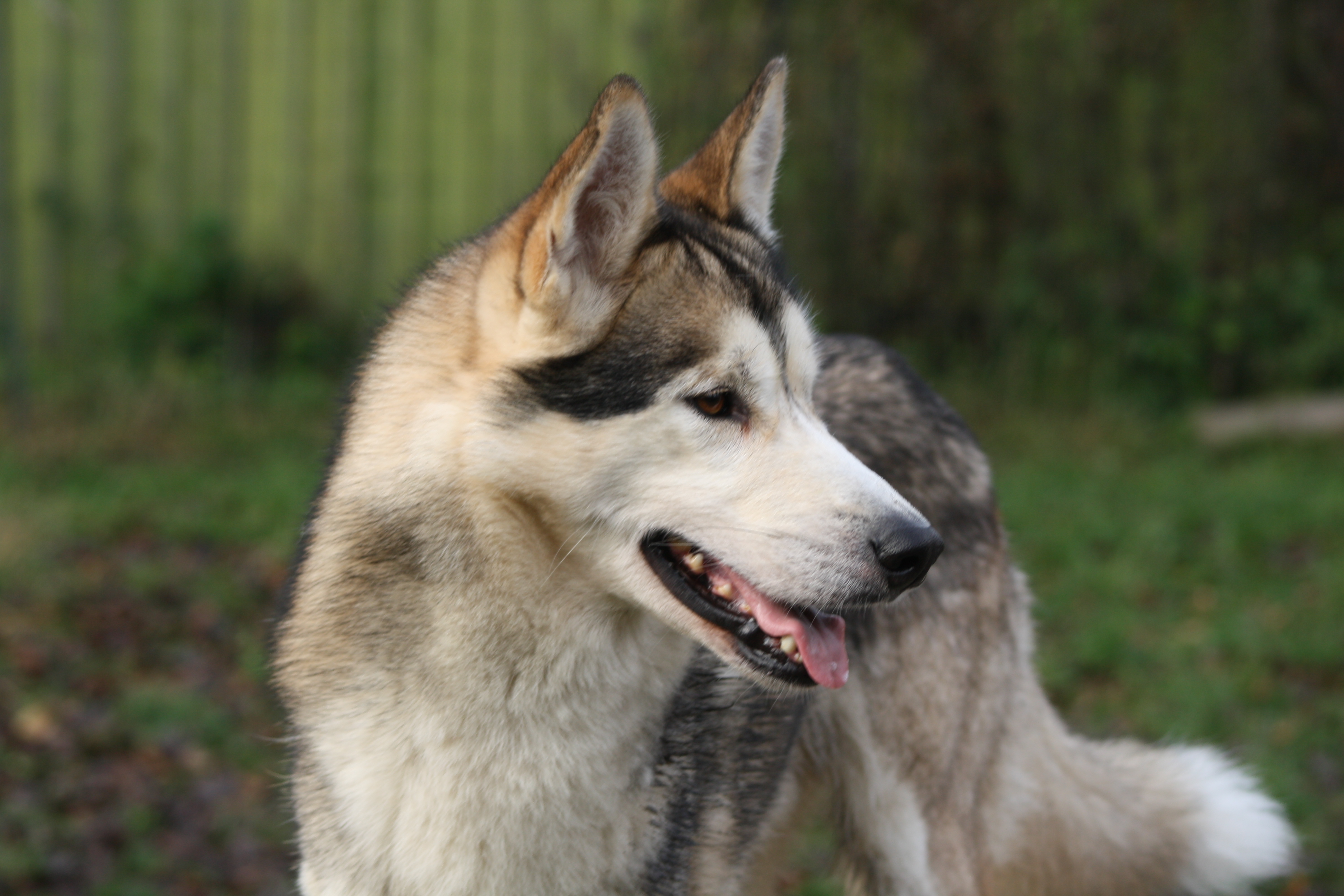 Ice, autumn 2019
Ice puppy
Ice, autumn 2017