Memorial site for those who have passed to the other side
* * *
Riki
Pal of Mine Guy Bell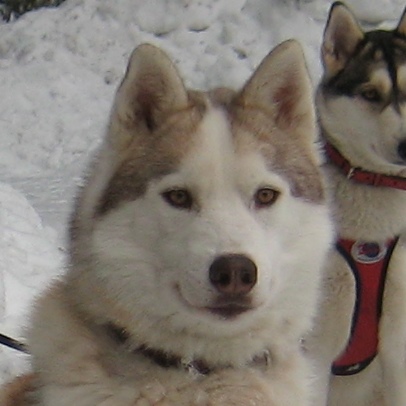 Now we don't have any more "the red boys". Uncle Kusti died in 2019 and now Riki passed away suddenly.
* * *
Glimmer
S(polar)CH FiVW-14 Nordvikens Glimmer
Great sled dog, teacher of puppies, wonderful person. Will be missed forever.
* * *
Kusti
Sleigh Ride's Goal is Clear
An era ended when Kusti passed. Memories will stay.
* * *
Irma
FI EE CH Blanco Solar Demetra
Our guardian angel. The most important; loving, kind, sensitive, intelligent.
* * *
Jefe
You were not my dog, but you stayed in our house and ate the food I made.
I'm deeply sorry for your fate. You had to leave too early.
We will never forget you and hope you are waiting for us with our dogs in the other side.
* * *
Hugo
I hope we could have met each other earlier... You were already 8 years old when you arrived. I miss you.
* * *
Hero
I grew up with you. When we meet again, you will be a member of a big sled team.
* * *
Ressu
I learnt from you how is it to be a little spitz. Our dear mixture of karelian bear hunter and pinscher.